In over 30 years as the premier real estate agent in Beverly Hills, Jade has never had a start quite like this...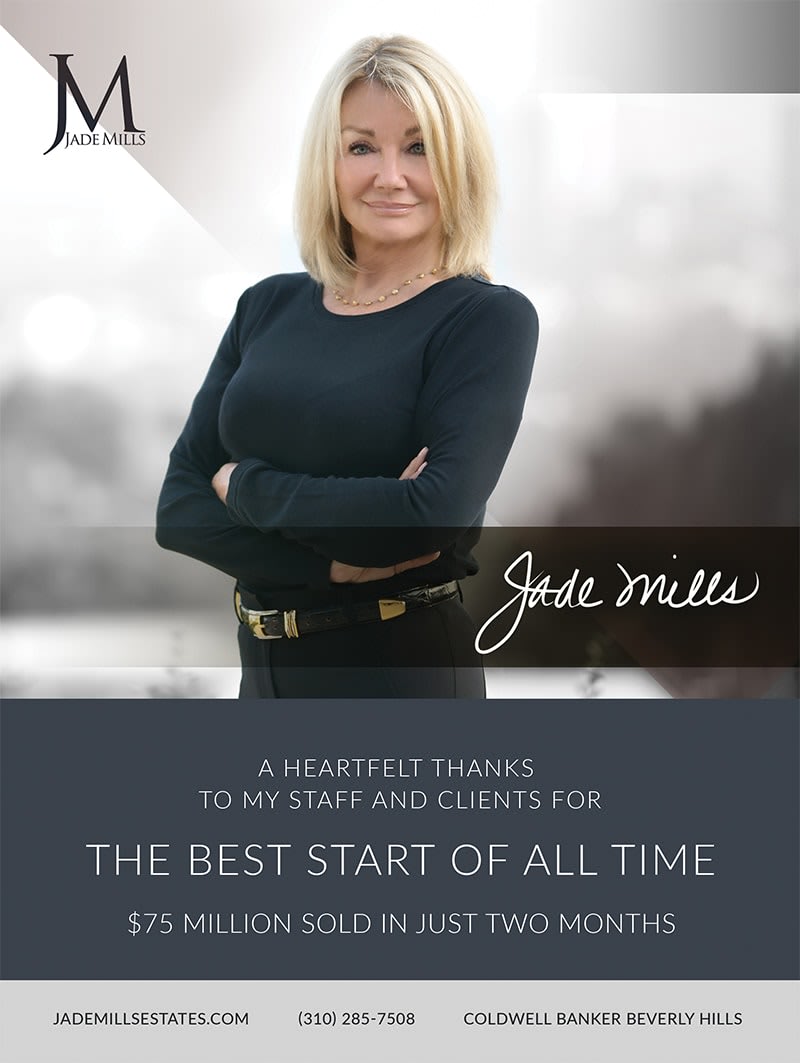 Dear Family, Friends, & Colleagues,
2016 isn't even three months old and yet it's clear that this is a year unlike any other. In January we sold over $50 Million worth of real estate - the best start to a new year we've ever had.
Working with some of the brightest minds in Silicon Valley, we launched our new website which includes cutting edge technology, including full screen video, and offers visitors an experience that's light-years ahead of what most companies consider to be the norm. Take a look for yourself at
www.jademillsestates.com
.
In addition, Jade Mills Estates is now available on the Apple Store. We recently launched our own iOS app, allowing visitors to browse the most exclusive listings while giving clients a convenient way to stay up to date and in touch. You can download the app
here
.
In order to improve upon Jade Mills Worldwide even further, I recently joined Luxury Presence, a powerful global Realtor network exclusively for the leading agents in top luxury markets in the United States, Europe, and Asia. The network connects my website with top agents around the world, showcasing my listings on their websites to create the world's most powerful referral network while giving my clients an unparalleled level of listing visibility.
None of this would be possible without my amazing staff and family. Their support pushes me to keep improving, while the passion I have for my clients allows me to give real estate my all and start every day with a smile.
Here's to a great 2016!
Fondly,
Jade